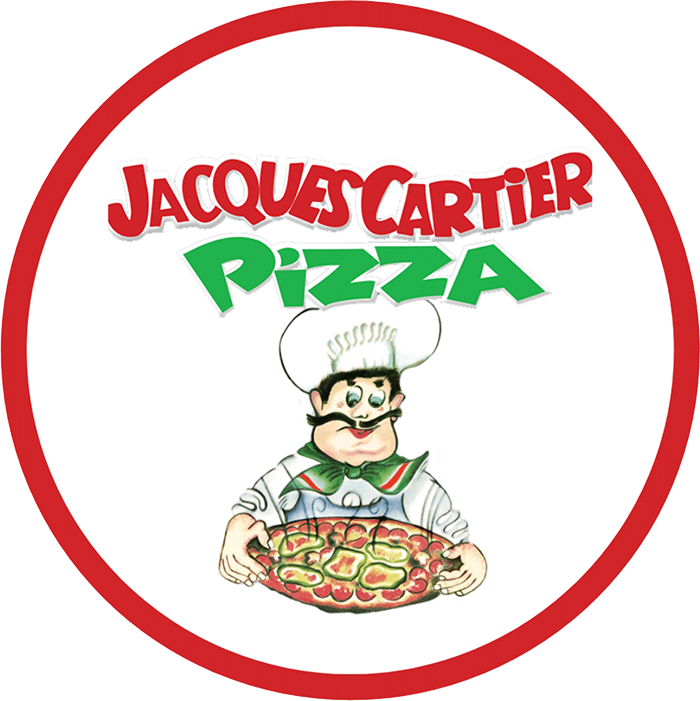 pizza delivery
Sainte-Julie

Want a delicious fresh pizza to enjoy at home? Let yourself be tempted by the Jacques Cartier pizzeria, where sunny tomatoes from Italy meet the quality of ingredients from Quebec.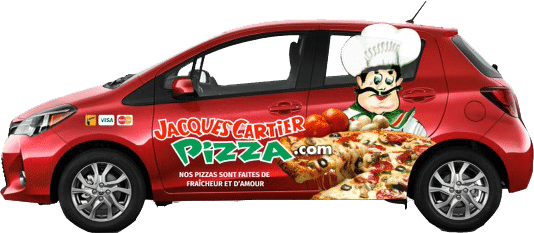 Are you looking for a pizzeria?
Our pizzeria in Sainte-Julie


The alliance of Italy and Quebec

Every day, we place product quality and service efficiency at the heart of our business. Jacques Cartier Pizza is a proudly Quebec pizzeria available for delivery, so that you can enjoy a pizza fresh out of the oven and still hot.
Since 1968 you have been enjoying our pizzas, starters, salads, club sandwiches, submarines, pasta, burgers, poutines and chicken wings, all served with delicious fries. From now on, bring the authentic taste of our dishes directly to your home thanks to home delivery!
The traditional family pizzeria in Sainte-Julie

Jacques Cartier is a family story, from 4 generations ago to the present. From the first restaurant of Mr. George Lagiorgia and his wife Antonina Libertella until today, the know-how of Italian gastronomy and the tradition of real pizzas are perpetuated. The loyalty of our customers shows their confidence in the quality of the pizzas (our specialty) and in the experience of our teams, and this for more than 50 years!
From now on, Jacques Cartier pizzerias offer their appetizing dishes all over the South Shore of Montreal. At the restaurant, take-out or home delivery, there is always a good reason to taste a famous Jacques Cartier pizza.
A choice of à la carte pizzas, at the restaurant, to take away or for delivery in Sainte-Julie

Say goodbye to hesitating between several dishes and choose a pizza that really appeals to you! Our kinds of pizzas offer a wide variety, from the traditional pepperoni to the most exotic and original combinations. All our recipes are tested and approved, guaranteeing you a wide choice and unlimited options.
The best pizza is yours. So, thin dough, regular dough or thick dough? Rather bambino at 8" or downright jumbo at 18"? Find THE perfect pizza for your taste through the menu of your local Jacques Cartier Pizza restaurant. If you prefer a made-to-measure pizza, customize your recipe with additional ingredients when you call or order online.
Ingredients selected with care and rigor for tasty dishes

Discover or rediscover our menu and its multiple recipes, for a little or a big hunger and for all budgets with reductions on certain products. The best solution when looking for a restaurant for delivery in Ste-Julie is always Jacques Cartier Pizza.
Take advantage of the home delivery of a pizza made with love and respecting the purest Italian tradition. We choose the best ingredients in our creations. In addition, our dough is freshly prepared the same day for inimitable taste qualities.
Quick and easy pizza ordering in Sainte-Julie

Find very simply on our site contact details and menu from the Jacques Cartier Pizza branch closest to you, including the one in Sainte-Julie.
Each recipe is illustrated, to help you in your selection and to make your mouth water. The photo of each succulent dish will guide you in your choice of pizzas or other of our specialties.
A particular desire for your order, need advice on specials and combos or simply a question about our dishes? Contact us, we will be happy to help you!